Helping you look as young as you feel!

                                                                        Marc T. Taylor, M.D.
                                                               Board Certified Plastic Surgeon
                                                              3338 Oakwell Court, Suite 207
                                                             San Antonio, Texas 78218
                                                                             210-305-5797
PROCEDURES:
FACE LIFT 
LASER 
EARLOBES 
HANDS 
 EYES 
 VOLUME LOSS
NOSE

 SPRING SPECIAL!
Time to fix those earlobes!
       
Earlobe repair for torn, stretched, or closure of gauges
$400 per ear
Have a Consult and treatment the same day. Minimal to no down time. Best price in town!
LIMITED TIME OFFER. 
Laser Treatments:
Full Face $1000

Face and Neck $1500

Face Neck and chest $2000
 When proper care is continued after the procedure the results can lasts for years. No need for a series of treatments. Down time 3-4 days. (Individual Results may vary.)
LIMITED TIME OFFER. 
EYELIDS/BLEPHAROPLASTY
 

Upper OR lower eyelids $2299

Both Upper AND lower eye lids $2899
Downtime 5-7 days.  (Individual results may vary)
LIMITED TIME OFFER. 
FACE LIFT PLUS SPECIAL 
Face Lift $7500 Regular Price Special $1000 Off face lift only $6500.
Face Lift + Laser Treatment $8500 savings of $1500.
Face Lift + Natural Fat Transfer (to one area) $8500 savings of $1800
Face Lift+ Laser Treatment+ Natural Fat (to one area) $10,000 savings of $2800.
Dr. Taylor and his plastic surgery staff believe in offering patients a comprehensive approach to patient care
in a low-pressure environment to help them improve the way they look and the way they feel.
We believe that patient care,privacy, and safety are our main priorities.
Care Credit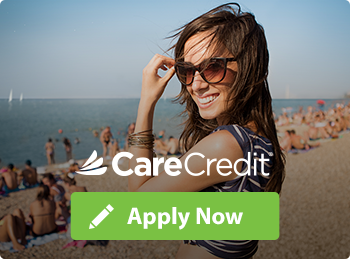 Dr. Taylor in his own words!
 Sandra in her own words! (Spanish)
Bonnie in her own words!
  What Our Patients are saying....
Face Lift Patient's comments:
   Maggie you have a very open and pleasing personality and it drew me in, without you I might not have made the appointment, nor had the lift. First impression at the front desk is an important task and you made me feel welcome as a person.  Dr Taylor also is very caring, gentle and very professional. I didn't have preconceived expectations of what or how it would look like after the lift but the pre and post-op pictures showed a big improvement and I am very happy with the results. Jennifer, the tech member of your team, was amazing the morning of my surgery, she totally made me feel at ease and I was thankful for her pleasant personality so early in the morning.  During the final post-op appointment Lee Ann was very helpful and provided the necessary healing and maintenance treatment.Timeless You has a great team and if I get a chance I will mention you and your center to others. G. H.12/16  See more comments.
What Our Patients are Saying